EAO 28th Annual Scientific Meeting
September 26, 2019 - September 28, 2019
Welcome to Lisbon
On behalf of the European Association for Osseointegration (EAO), we are delighted to announce that the EAO's 28th annual scientific meeting will take place in Lisbon from 26–28 September 2019.
The congress will feature some of the biggest names in implant dentistry and attract thousands of people from around the world to Portugal's capital. The EAO congress is a truly global event, and we are delighted to welcome Brazil as next year's invited country.
The theme of the congress is building a 'Bridge to the future' of implant dentistry. Reflecting this, the EAO has prepared an exciting scientific programme with many new features and a special focus on the future. You will have the opportunity to take part in dynamic and interactive sessions as speakers tackle hot topics relevant to clinical practice.
As ever, the conference will be a great opportunity to network, share research and discover new technology. The trade exhibition will bring you up to date with the cutting edge of research and innovation.
We hope you can join us in Lisbon for what will be one of the biggest events in the field, and help us inspire the future of implant dentistry.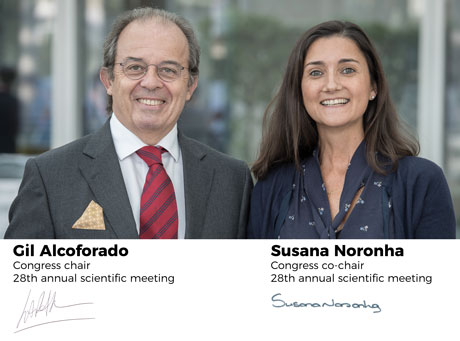 Venue
Centro de Congressos de Lisboa
COMPANIES PARTICIPATING AT EAO 28TH ANNUAL SCIENTIFIC MEETING